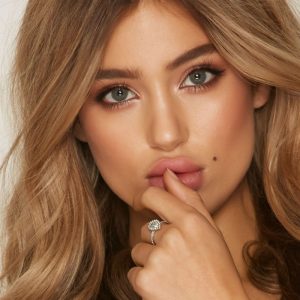 Underwear, women are choosing comfort or none
There seems to be a shift in business in purchasing underwear.  New trend show a higher waist and cotton fabric to provide comfort to the wearer. This is particularly true because more women shave their pubic hair or have a full Brazilian Wax done.
There is a notion that a smooth love mound will show through better with soft cotton underwears and the look is more exciting to both women and the men who love them.  There is definitely a change from thongs and synthetic fabrics.  In the past, some women chose to show cleavage down there.  This was easier to do by wearing thongs.  Women today, seek comfort and if they want to adorn their love mound with a piece of art, they can do that with a temporary vagina tattoo
The New York Times cites a 7 percent drop in the sale of thongs over the past year, while sales in full high waist underwear soared by 17 percent.  While the Times did not show statistics on women who do not wear underwear at all, they do definitely exist.
Kim Kardashian, 34, is a fan of flashing her bra and full panties underneath sheer dresses.  Also Nice undies: Fergie (L) and Lea Michele (R) have both hit the red carpet in sheer lace dresses that showed off their full-coverage briefs